The Federal Trade Commission has granted approval for L3Harris Technologies to complete its acquisition of Aerojet Rocketdyne.
Finalized July 28, 2023, the $4.7 billion deal marks the end of a saga lasting more than two years, involving one of the United States military's and NASA's critical suppliers.
L3Harris, a prominent defense contractor, made its intentions known in December 2022 when it signed a definitive agreement to acquire Aerojet Rocketdyne. The latter is a leading manufacturer of rocket engines and propulsion systems, catering to space vehicles, ballistic missiles and military tactical weapons.
"I'm thrilled to welcome more than 5,000 employees to the L3Harris team today," Christopher Kubasik, Chair and CEO of L3Harris, said in a company statement. "With national security at the forefront, we're combining our resources and expertise with Aerojet Rocketdyne's propulsion and energetics capabilities to ensure that the Department of Defense and civil space customers can address critical mission needs globally."
Kubasik reassured investors in a letter announcing the company's second-quarter financial results that the FTC's decision was in favor of the acquisition. He said the acquisition was not a vertical merger, as the companies do not compete in the same markets and have no customer-supplier relationship.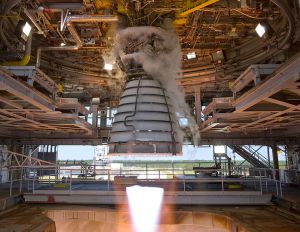 The approval came after the FTC previously blocked Lockheed Martin's attempt to acquire Aerojet Rocketdyne for $4.4 billion. In early 2022, regulators argued that such a move by Lockheed Martin, a major tactical missile supplier, would provide an unfair advantage over competitors by owning a critical component provider for competing missiles.
The acquisition of Aerojet Rocketdyne opens up new horizons for L3Harris, allowing the company to expand its footprint in civil space, strategic defense systems, and precision munitions. While not all parties have been in favor of this deal, the company said it remains committed to enhancing its capabilities as a supplier.
Aerojet Rocketdyne's expertise lies in producing solid rocket motors, which utilize solid fuels and offer greater stability during propulsion. These SRMs are vital components of America's "triad" of nuclear weapons and military satellites, ensuring reliable performance even in confined spaces like submarines and missile silos.
The significance of this acquisition is further underscored by the fact that only two American companies produce solid rocket motors – Northrop Grumman and Aerojet Rocketdyne. However, in recent times, Northrop Grumman has dominated the market, becoming the primary supplier of large SRMs for both military and civil programs.
With the acquisition, L3Harris aims to address the concerns of the defense industrial base by bolstering the quality and innovation of Aerojet's rocket motors. The move is anticipated to lead to improved product quality, reduced production delays, and enhanced national security through a more competitive landscape.
"Our customers demand a competitive environment that produces innovative, agile solutions," Ross Niebergall, who now serves as president of Aerojet Rocketdyne, said in a July 28 statement. "We will expand on the strong Aerojet Rocketdyne heritage to enhance production and deliver on those expectations."
FTC: We use income earning auto affiliate links. More.